Okay, it's time to write this article while famous English. I warn right away that I did not know what to put in and I'm having a great series of mistakes but it's not serious , it is necessary to train . So, I am ready for the challenge.
He currently remains twenty-one days before start and the final details are worked: road, booking confirmation , list of equipment and other various things.
I join a picture of last night still ongoing preparations with a large step forward performed: the permission to enter US territory (ESTA) !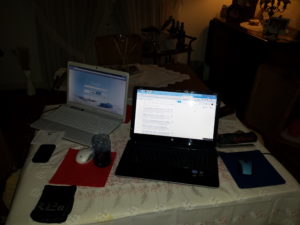 I wish you all a great weekend that to go fast.
Romain